One of my favorite Saturday activities during the summer is to head over to the Peachtree Road Farmers Market. It has turned into a tradition with my friend Kristen and I. We mosey through the booths, enjoy the samples and pick up a few items for the week.
We were very lucky to catch Ford Fry from JCT Kitchen doing a chef demo this past Saturday. JCT is one of my favorite restaurants and I can't wait to celebrate my birthday at their upstairs bar this coming weekend!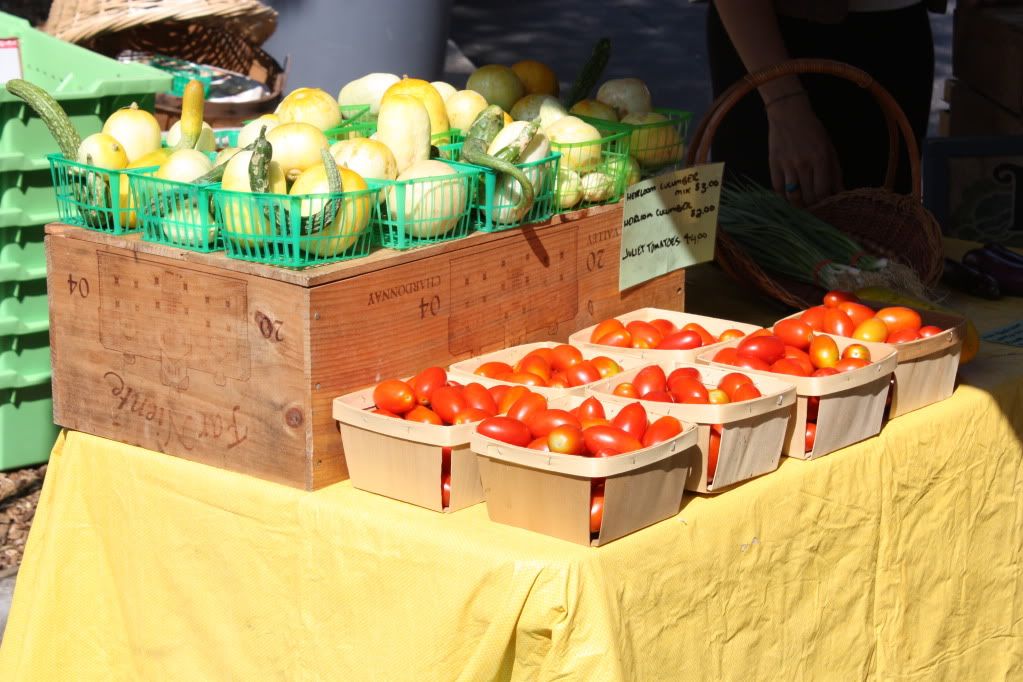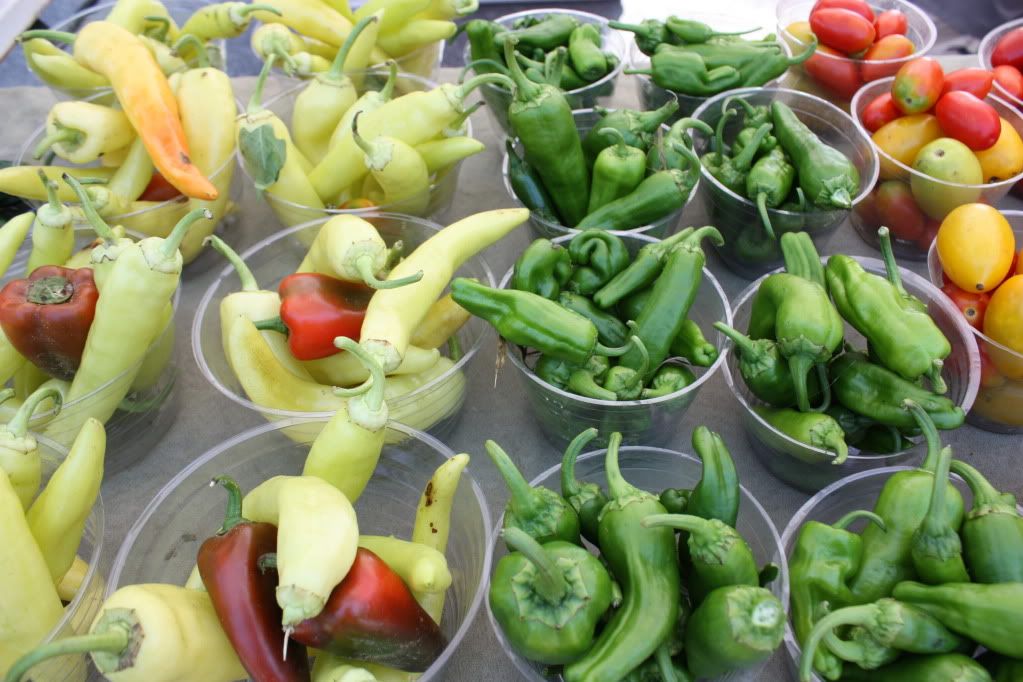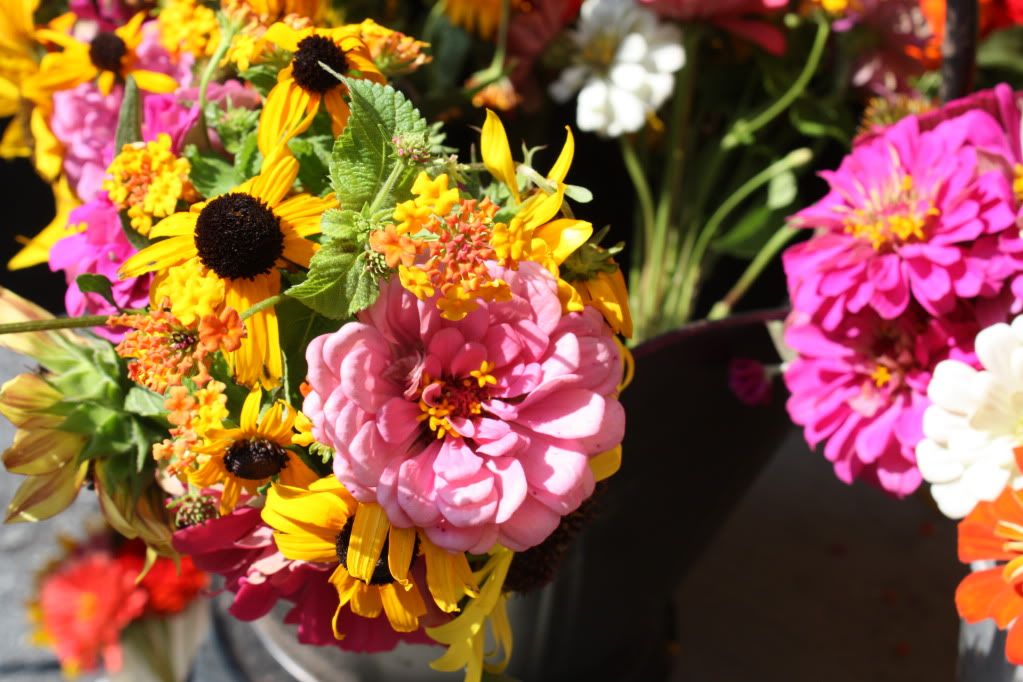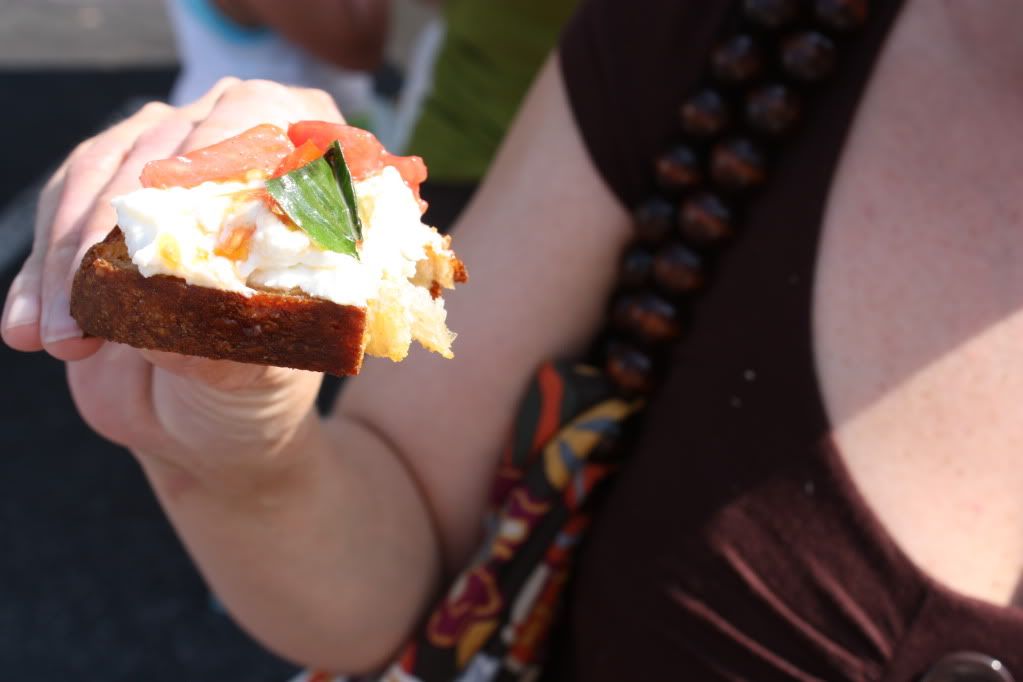 Fresh bruschetta w/ smoked goat cheese on H&F bread
Photos c/o Kristen...check out her blog!